LEARN THE ESSENTIAL LEADERSHIP SKILLS
to transform your company—from a Silicon Valley and Cisco thought leader and insider.
This comprehensive guide offers an insider's view on how Cisco transformed from a products-based company to one of the leading service providers in business. Through these real-world examples, readers will discover the nine most important points to securing a leadership position—including service strategies, best practices, and creating undisputable value for your organization.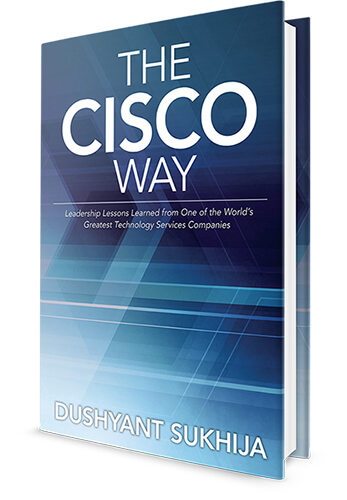 About the author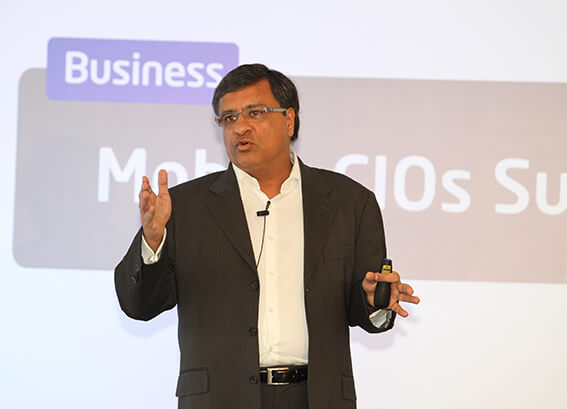 Dushyant Sukhija spent fourteen years at Cisco, the $50 billion worldwide leader in networking for the Internet. He immigrated to the United States with a degree in electrical engineering from the Indian Institute of Technology, Delhi, four hundred dollars, and the drive to make a mark on the world. While earning an MBA with honors from Santa Clara University, California, he worked at Hewlett-Packard before moving to Cisco.
At Cisco, he held several senior executive positions, including owning and operating profit and loss responsibilities. Dushyant and his teams helped transform more than sixty-five telecommunication service providers and enterprise businesses and networks across 142 countries, impacting 1.9 billion subscribers and users.
As a Silicon Valley and Cisco thought leader and insider, Dushyant has spoken at several prestigious industry and leadership forums. During his Cisco tenure, Dushyant was a member of the Cisco Service Provider Services Board, the Cisco Service Provider Business Council, and one of the key stakeholders and senior services executives who helped form the company's services strategy.
Book Review
—John Hamblin, former President, Clarke IT Solutions, and CEO, Geode Technologies, Halifax, Canada
The book describes in detail how Cisco transformed from a hardware-based business to an integrated hardware and services enterprise. During the period where the services business was emerging, Cisco also embarked on a plan to "conquer" the emerging markets of the world and build a true, international powerhouse. The Cisco of today has worldwide operations, with high profit margins (particularly in the services areas), and is one of the largest and best-run technology companies. It is a fascinating story told in a manner that provides the reader with both the opportunity to see how the business evolved and to learn valuable business development lessons.
I read the book slowly, lesson by lesson, because there was so much to absorb and so much to learn. The approach, which the author took of building the book around nine "lessons," was inspiring. Each lesson is filled with specific projects that illustrate the lesson and show how Cisco was moving forward, growing and evolving as a business. Each lesson also culminates with a summary checklist reiterating the key steps and processes required to succeed in the specific area discussed in the lesson. The author provides a beautiful picture of how Cisco grew through embracing "services" while moving into new markets, and as such it is a great business book. But it is more than this because it also provides a "how to" document, which can be applied to virtually any business looking to grow and prosper. I work with a number of start-ups where the lessons can be readily applied and the checklists can be used to ensure that the proper steps are being followed. In the start-up community, where I work, key lessons from this book, which are often "missed," currently include these: Make your Customer Queen; Organize for Success; Shift Left for Profits; and Find, Grow, and Keep Great Partners.
If you haven't realized it yet, we are smack in the center of a spectacular tectonic transition that is rendering all previously accepted business models obsolete—the transition to a digital services economy. The new services economy is making services more relevant than products. Others might boldly proclaim the end of the product era and herald the rise of the new services economy. Services have become the new product. Per a recent post from the US secretary of commerce, the United States exported roughly $400 billion in digitally-deliverable services, accounting for more than half of U.S. services exports and about one-sixth [...]
Media – Press
The Cisco Way becomes Amazon Bestseller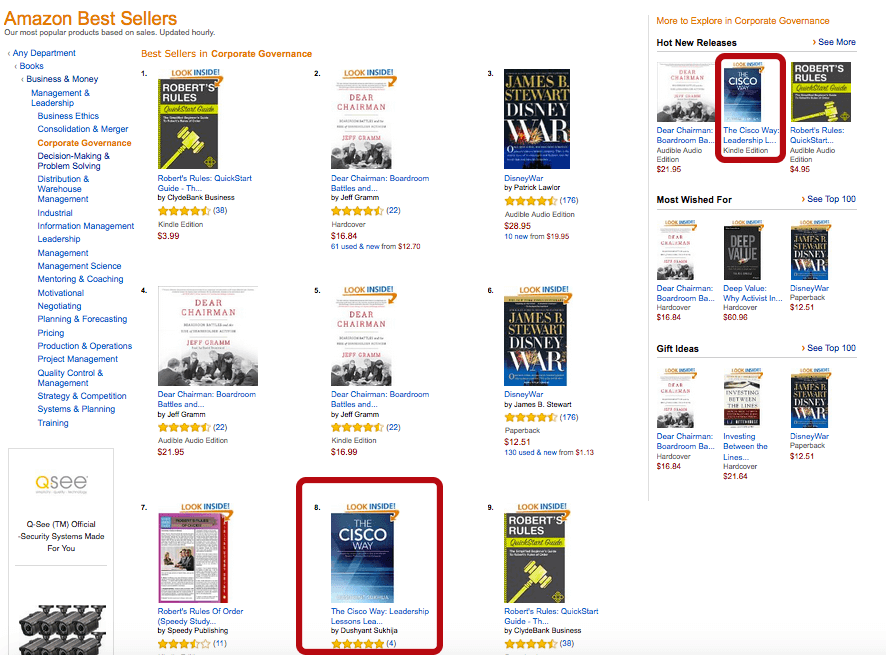 Dushyant Sukhija announces release of new business book, 'The Cisco Way'
SAN JOSE, Calif. — April 18, 2016 — "The Cisco Way: Leadership Lessons Learned from One of the World's Greatest Technology Services Companies." (published by Lulu) is a book designed for the CEO struggling to transform a company to the next level. Author Dushyant Sukhija draws from his experience at Cisco Systems, recognized as the biggest networking company in the world, to provide the reader with insights on how to navigate the transformation to a services-led business and stay relevant in the market…
Media Coverage
– US – wide coverage
– 252 media outlets
– 231.7 million readers
 Interview with Dushyant Sukhija